Application and Selection Process
Application and Selection Process
Interested candidates with a demonstrated track record of success should apply by clicking here. You can click here to see what positions are available at Center City PCS.
Application Review
Candidate applications will be reviewed for prior charter school and/or urban teaching experience, demonstrated ability to move students academically, and commitment to teaching in a high-needs school.
Video Interview
Candidates who meet the minimum qualifications will be sent a link to complete a video interview to assess mindset, readiness, and fit.
Campus Demonstration Lesson and Interview
Candidates who meet the video interview qualifications are referred to campus leaders for consideration. Interested principals will contact candidates directly to schedule a demonstration lesson and interview.
On the day of the campus demonstration lesson and interview, candidates will conduct a 30-minute lesson related to a predetermined standard. Following the lesson, candidates will receive feedback and an interview will be conducted.
Selection and Offer of Employment
A member of the Recruitment Team will notify interviewed candidates of a decision within 72 hours.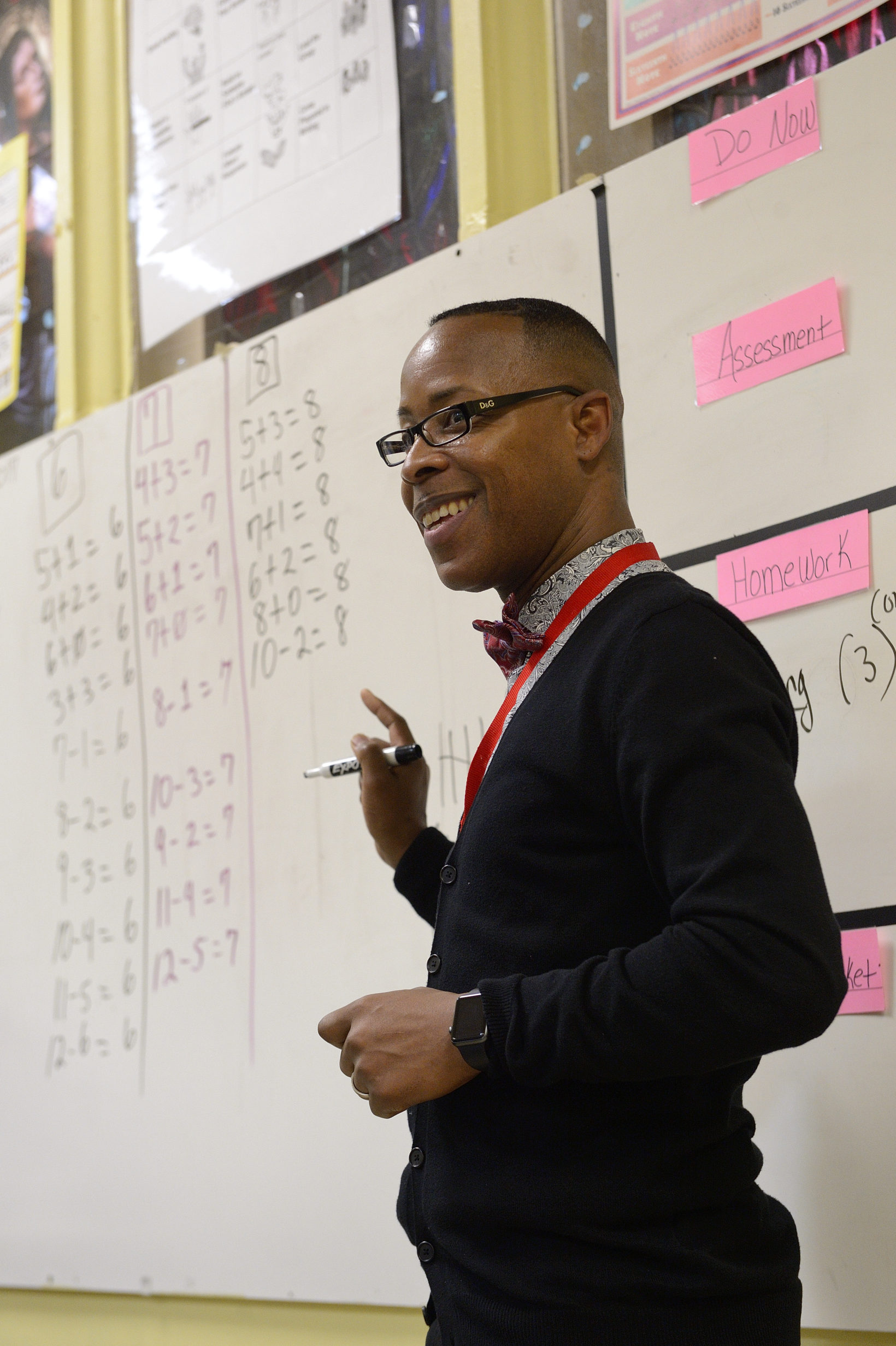 Center City PCS encourages a positive, supportive, atmosphere for both students and teachers to learn together. Our district is a place of growth and development; moreover, Center City PCS provides the tools necessary to help you excel as an educator as you nurture the whole child. Each year the relationships that I've built with students and families, along with the support I receive at my campus, keep me coming back.
Daniel Spruill, Brightwood
New to teaching?  Click here to learn more about our partnership with Urban Teachers and take the first steps to becoming a lead teacher with Center City PCS!

Applying to Center City PCS is easy! We do not have admission criteria and welcome all families who are interested in our programs. We invite students for grades PreKindergarten (4 years old) to 8th grade to apply at MySchoolDC.org.
Center City's teachers are dedicated to developing the whole child through a rigorous, character-infused academic program. Find out if you are ready to become a Center City teacher.
Every child deserves a quality education and we strive to provide small, safe family environments that are conducive to learning. Your donation helps to ensure we are nurturing and developing the next generation of leaders.