Dear Friend,
We hope you will consider supporting Center City Public Charter Schools ("Center City") this holiday season!
Center City is a family of six, PreK-8th grade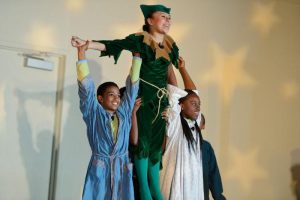 schools with a mission to empower its student for lifelong success by building strong character, promoting academic excellence, and generating public service. With help from wonderful friends like you, we provide more than 1,400 students with a rich academic experience that develops the whole child. We proudly run three Tier One schools, the highest rating by the Public Charter School Board. We have also experienced the greatest academic growth of any multi-campus charter network over the last two years. Today we are writing to ask for your support, so we can continue to provide our students with academic and arts enrichment programs, both during and after the school day.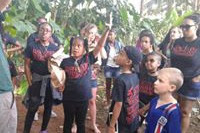 Our enriching learning experiences include a global studies program called Global Ambassadors. Students in Global Ambassadors learn about a country or region, examine a social issue that is a challenge for that region, and then a small group of students participate in an overseas, service-learning field trip. We would love to expand this program and offer it to more students. Three of our campuses offer a highly effective, after-school program for English Learners called ESL After the Bell.
Our campuses also offer school musicals, instrumental music, chorus, band, and dance programs. These experiences support students' character development by exposing them to new perspectives and ideas. They also support students' academic success by building their background knowledge, their vocabulary, and their understanding of the world.
We know that these programs are making a difference for our students. For example, our Shaw students participated in a service-learning experience at an orphanage in the Bahamas. When they went to play basketball, many of the children at the orphanage didn't have shoes or had shoes that were completely worn out. When they returned the students came up with the idea to organize a shoe drive and donate the shoes to the orphanage.
We hope you will make a gift to Center City today, so we can continue to support meaningful programs like these for our students.  If you would like to support Center City, please donate here:
We are sincerely grateful for any contribution in support of these deserving young people.
Sincerely,
Russ E Williams, Jr.
President & CEO
Applying to Center City PCS is easy! We do not have admission criteria and welcome all families who are interested in our programs. We invite students for grades PreKindergarten (4 years old) to 8th grade to apply at MySchoolDC.org.
Center City's teachers are dedicated to developing the whole child through a rigorous, character-infused academic program. Find out if you are ready to become a Center City teacher.
Every child deserves a quality education and we strive to provide small, safe family environments that are conducive to learning. Your donation helps to ensure we are nurturing and developing the next generation of leaders.