On November 3rd, FOCUS, CityBridge Education, Charter Board Partners, and Education Forward hosted a terrific First Fridays tour at our Congress Heights Campus. The program included an introduction by Irene Holtzman, Executive Director of Focus, followed by a welcome and overview by Russ Williams, CEO of Center City, and Niya White, principal of the Congress Heights Campus. Guests then had the opportunity to tour the building and observe instruction in two classrooms. Our middle school student mentors participated in the tour and were available to talk about their experiences at Congress Heights with our guests.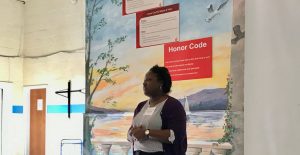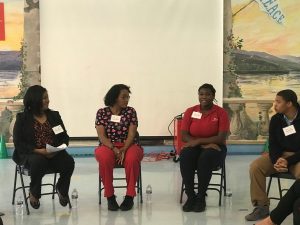 Finally, guests enjoyed a panel discussion about what makes Congress Heights unique and how we prepare students for competitive high schools, college, and careers.  All of the panelists talked about how Congress Heights is a second family for students and staff. Principal Niya White talked about how we provide students with experiences that they wouldn't otherwise have, including an annual ski trip, a trip to New York, and a new horseback riding trip.
Principal White explained, "I want my students to feel comfortable in any environment. I want them to have the same experiences that many of us take for granted." We thoroughly enjoyed meeting our guests and sharing our school with them.